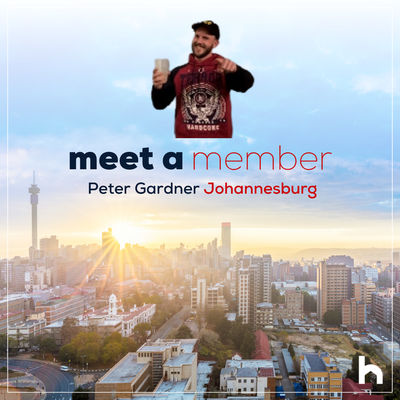 ---
In our Meet a Member feature, we share our members' favourite memories from their time supporting their club. From their favourite ever match, player and head coach, we're lifting the lid on the person behind the profile.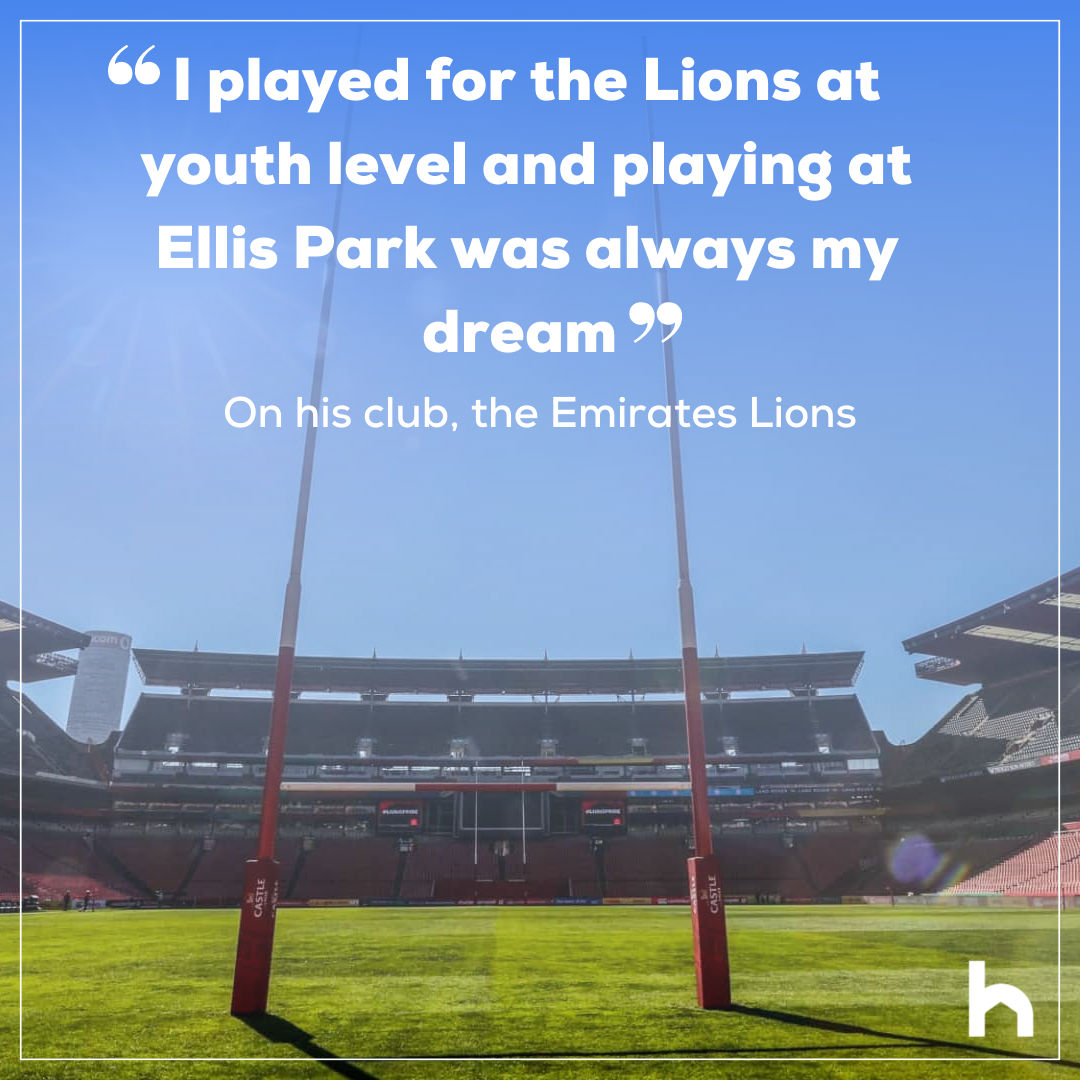 The home of dreams for youth player, Peter Gardner
Peter is a proud hostafan host & travelling supporter. Having been brought up around rugby (obviously, he's South African), he's a passionate Springboks and Lions supporter and former youth player who now has a Season Ticket at Emirates Park.
---
Here's His Favourite...
Player - Elton Jantjes
Jantjes is as fast-thinking as they come"As a fellow Fly half, I was always a big fan of Steve Larkham as well but the Springbok in me has to go for Elton Jantjes. I watch him week-in, week-out and he tries things that others wouldn't, he's so fast-thinking as a fly-half and, having played in the same position in my youth, it helps you appreciate them even more".
---
Head Coach - Rassie Erasmus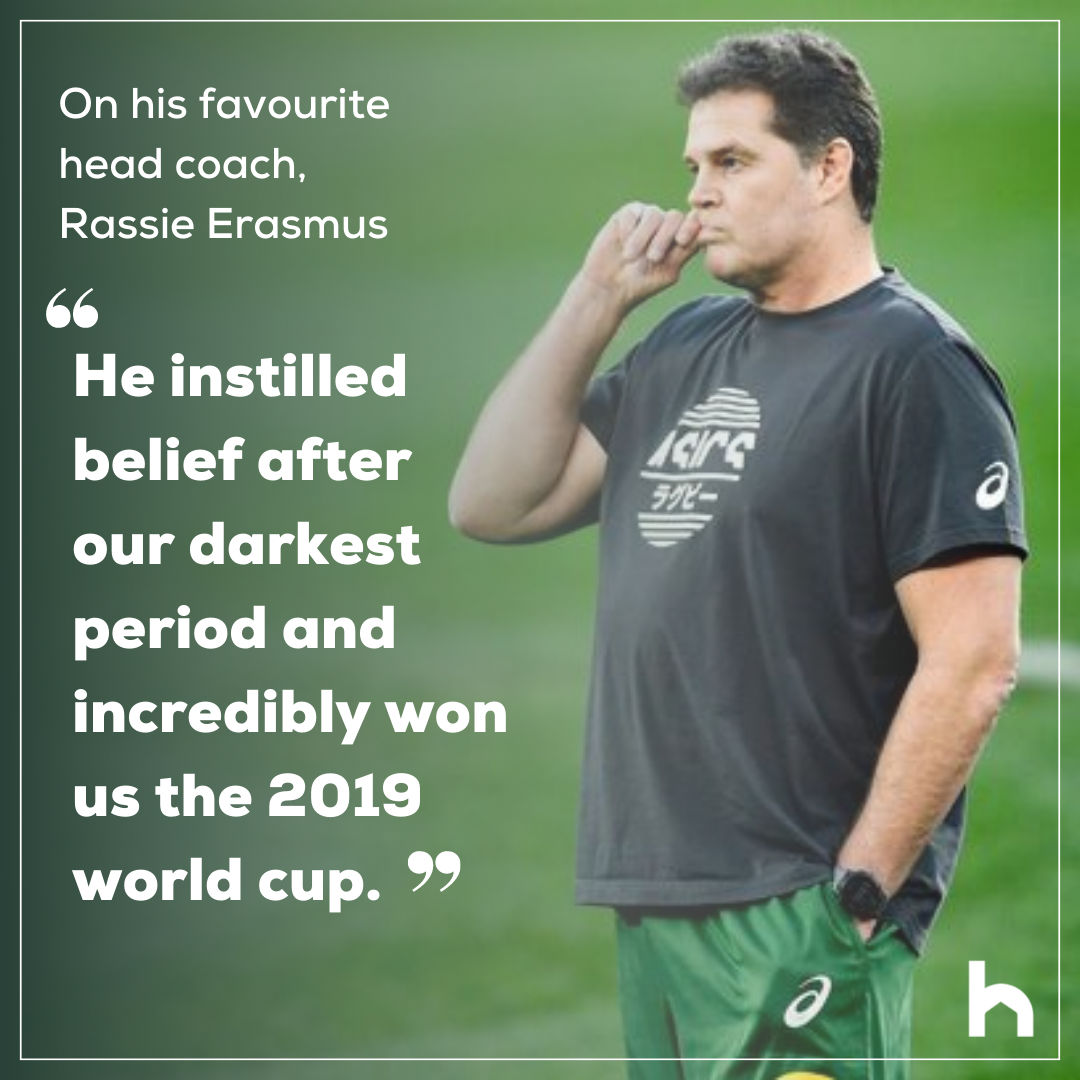 He brought us back from our darkest period"Oooftt, that's a very interesting one. I think Johan Ackerman deserves a mention for what he did with the Lions in turning them around and I have a lot of respect for Eddie Jones on a technical level and how he targets weaknesses in opposition sides. However, I'd have to go for Rassie - the way he galvanised us from an all-time low in 2019. No one expected us to win that world cup but he gave us the belief just 18 months on from our darkest period".
---
Matchday Experience - Lions Test, Durban, 2009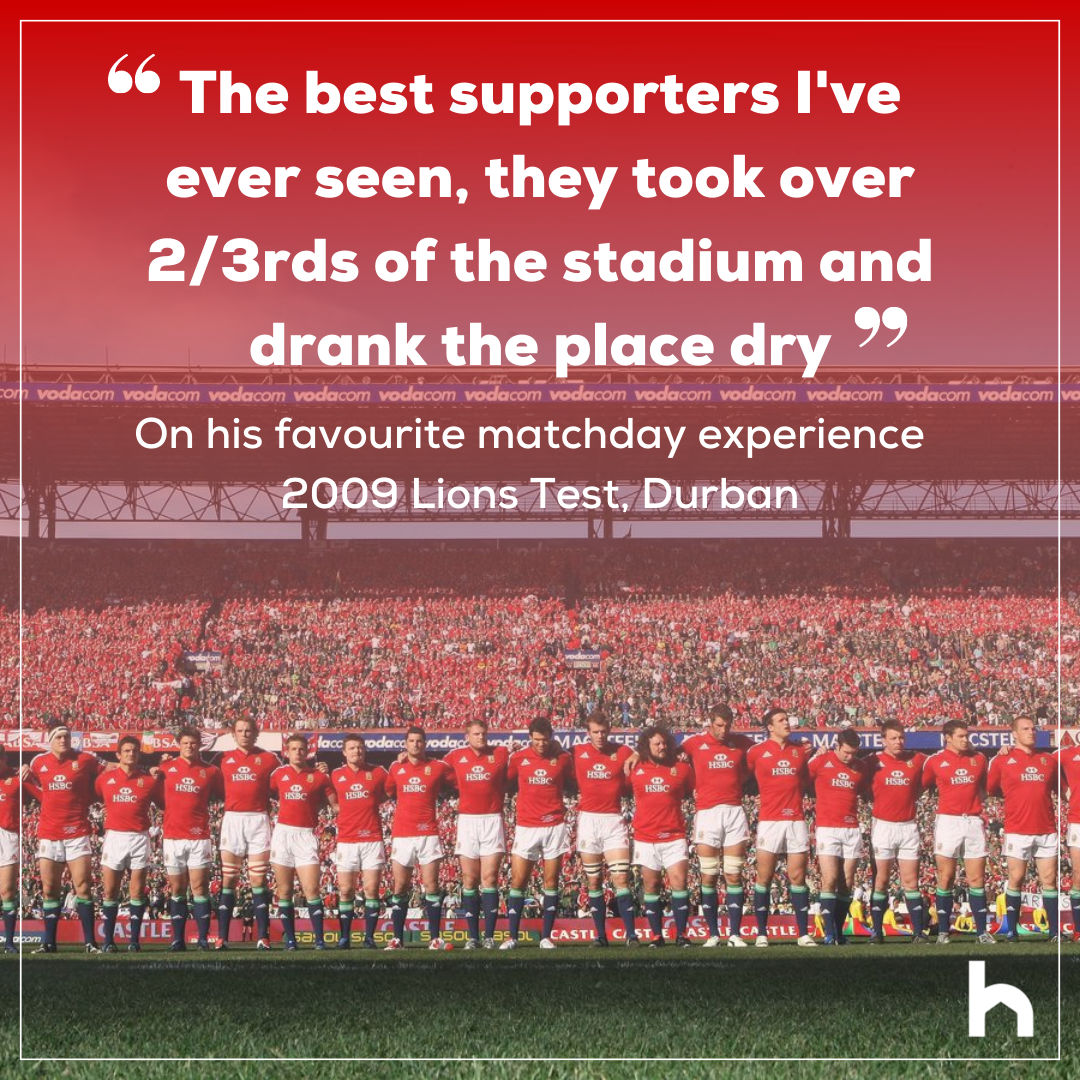 The best fans anywhere in any sport"The Lions fans were the best fans I've ever witnessed in any sport at all, just simply awesome. I looked around Ellis Park and the stadium was two-thirds red. I remember the night before the game, I had loads of beers in the fridge, ready for matchday with my friends. Outside, the Lions fans had drank every pub dry - there wasn't a beer in town so I got my drinks, headed out and just started handing out my beers to the fans - they loved it and it was such a special memory for me. What a tour!"
---
The Three Players I'd Have Around for Dinner - Chabal, Jerry Collins & Alun Wyn Jones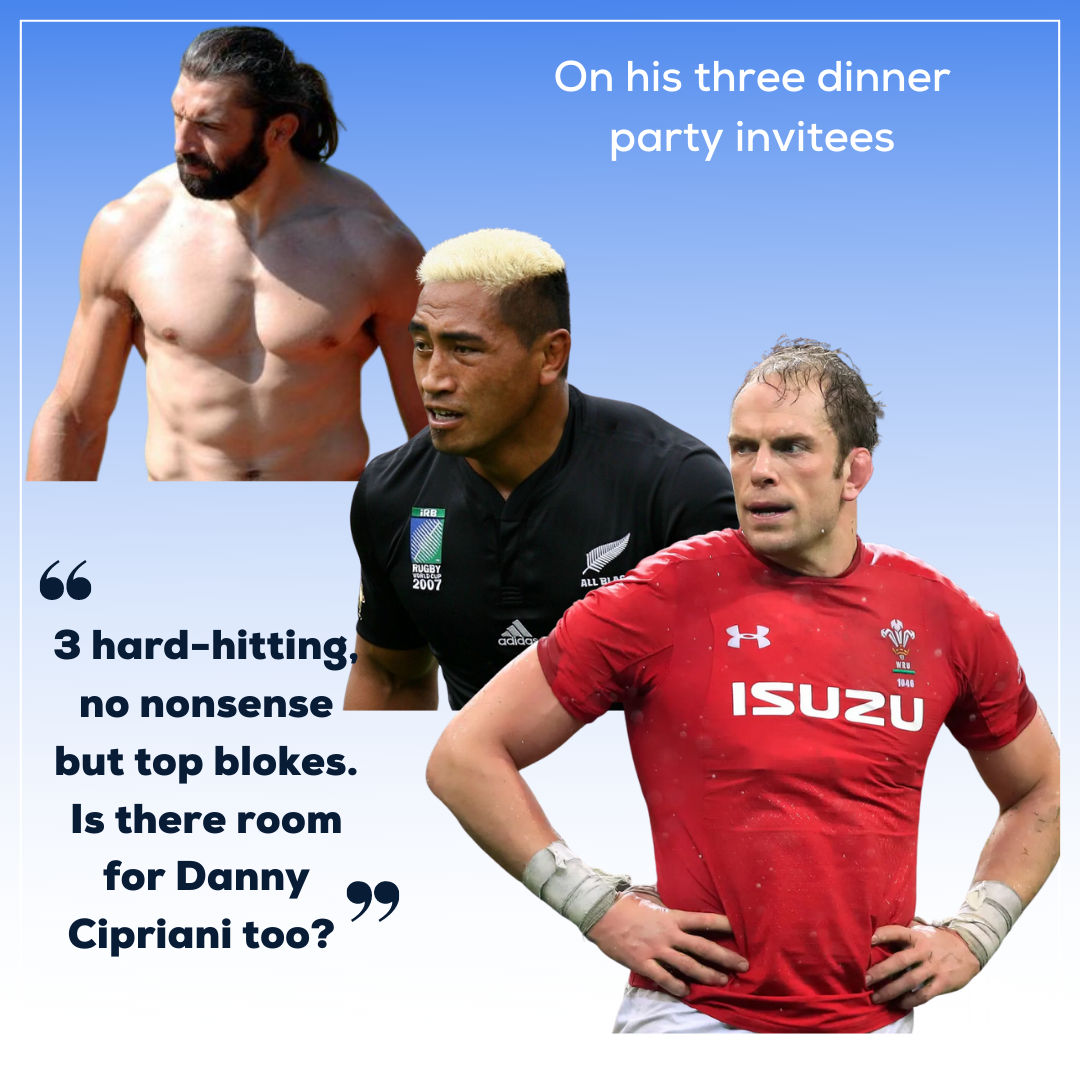 3 Stalwarts of the modern era"Past and present, I'd have to go for Jerry Collins - a really hard hitter but such a gent off the pitch and what a shame he wasn't around for longer. Another one that'd be great is Chabal, I love his story and how he wsan't even a rugby player but came into it late and honed the art so well. He was an absolute monster and a great player. Then I'd say Alun Wyn Jones - how is that guy still going!? What a legend. Is there room for Danny Cipriani too, he's a character!"
Thanks for chatting.